BUSINESS RESOURCES
Just in case you are looking to start DIY and Decor blog or business, let me share all the resources I use and love to manage this blog and create content. Hope it helps!
All the resources mentioned here have my trust. I don't work with brands that I don't believe in. I would never recommend them to you if they don't bring value.
Disclosure: This page may contain affiliate links and I may earn a small commission if you decide to make a purchase by clicking the link at no additional cost to you. As an Amazon Affiliate, I earn from qualifying purchases. You can read my full disclaimer here. 
Since I am still in the early stages of building a business (as of May 2022), I will keep updating this page as things change. Be sure to check back here every now and then.
WEBSITE AND DESIGN
Here is the list of resources that I use for the design and management of my website.
HOSTING
One of the first things you need to start a blog is hosting your website. Hosting is where all your data and content are stored. I use and recommend SiteGround. 
Siteground's customer service is excellent and the starting plans are affordable.
THEME
I am using the Divi theme from Elegant Themes for this site's design. Divi comes with a theme builder which gives you complete control over the look and feel of your website.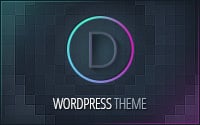 You can visually design your website the way you want without any extensive coding. The customization options are endless, be it text, graphics, images, buttons, or text.
GRAPHIC DESIGN
If there is one tool that I couldn't live without, that would be Canva Pro. I use Canva Pro every single day for creating graphics, videos, and images for my blog and social media. All my pins are created on Canva Pro. Even my logo was designed on Canva pro.
Canva offers a ton of templates and free images for you to create stunning graphics even if you know nothing about graphic design. You can use their free version for most of your needs, but Canva Pro is a game-changer and a must-have if you are serious about your business.
STOCK PHOTOS
I normally shoot all the photos I need for my blog, but there are several occasions when I depend on stock photos. There are a lot of websites that offer free stock photos, but because they are free, everyone is using them. Therefore, I get my stock images from Deposit Photos.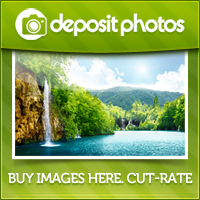 They have a large selection of unique, high-quality images and vectors which I love.
EMAIL SERVICE PROVIDER
I use Flodesk as my email service provider. They have beautiful templates for opt-ins and emails and easy-to-use workflows.
I get unlimited subscribers for a low monthly rate whereas other providers increase their rates as your subscriber count increases.
SHOPPING CART
I use ThriveCart as my shopping cart. They offer a one-time payment option. ThriveCart also has the ability to host courses which I plan to use in the future when I offer my own courses.
COURSES
While you can start blogging, build a business, and/or become an influencer without taking any courses, taking them just makes the process easier.
There are lots of free resources that can help, but combing through them to find what you need can be time-consuming. So here are a few quality courses that I highly recommend.
BLOGGING

Blog by Number – This is a beginner-friendly course on starting a blog by Suzi and John Whitford of Start a Mom Blog. In addition to this course, they have a lot of affordable courses that cover every aspect of the blogging business.
I keep going back to their courses whenever I get stuck. Having met Suzi and John in person, I can say that they are truly genuine and so are their courses.

Printables by Number – This course can help create beautiful digital resources that you can offer as a freebie or a paid product for your audience.
PINTEREST
Pinterest is a great way to get more eyes on your content, but I'll admit that it's not easy to understand everything about it. While a lot of people complain that Pinterest is not the way it used to be, I feel it's still a great resource for free traffic.
I have gone through a few courses and most of them talk about how Pinterest works, setting up a business account, SEO, and designing pins.
What they don't give you is a step-by-step pinning strategy for beginners. I had been struggling with that until I found Amy's courses on her site Levee Road Studio.
Pinterest Rank Boost – This is a mini Pinterest SEO course that you can go through in just a day or two.
The course provides a solid foundation on Pinterest SEO and covers everything from how to find keywords, where to use them, and even prompts for board and pin descriptions. 
Scheduling Shortcuts – A perfect compliment to the Pinterest Rank Boost, is the Scheduling Shortcuts course.
It teaches you the exact pinning strategy for both manual pinning and through a scheduler. I gained so much clarity going through this course in 2-3 days than in a year that I had been trying to learn Pinterest.
I must mention that these courses do not cover some of the aspects like designing pins in detail, but that's an area where free education is great.
A quick search on Youtube or the templates in Canva can easily help design pins. There are also a lot of templates available for purchase online.
Amy has a few templates too, that you can purchase.
OFFER CREATION
I have to mention this amazing community that I am part of, called Pocket Business. Scrivs and Marybeth who run the show are amazing mentors and the community they have built is remarkable.
That's where I met Amy
They used to have a lot of courses before, but now they are revamping their business and have stopped offering a lot of courses.
What they offer now is The 10-day Pocket Book Challenge which gives you everything you need to create an ebook in just 10 days.
The community you get to be a part of is worth a LOT more than what you pay for the challenge.
SEO
While I have not gone through an SEO course, I have heard a lot about Mike's Stupid Simple SEO. I cannot speak too much about it as I am yet to go through the course.
INSTAGRAM
I started posting some of my pictures on Instagram just for fun, but little did I know that it would turn into a business. I found a lot of like-minded women who became friends, well-wishers, followers, and supporters.
I also found myself working with brands and making money on the side. The platform offers a lot of opportunities to grow your business while building a community. 
It wouldn't have been possible without Areeba's Influencer Blueprint course. She walks you through the step-by-step process of growing on Instagram and working with brands.
I got to meet Areeba at the Haven conference and she is such a gem
BLOGGING CONFERENCE –
HAVEN – A conference for Decor and DIY Bloggers
I attended the Haven Conference for the first time in 2021 and I must say that it was one of the best decisions I ever made. I walked away with so much knowledge and confidence.
Meeting others who share your passions, understand your efforts, teach you, inspire you and challenge you makes a world of difference.
The Haven Conference does not just provide training, but a wealth of growth, networking, and collaboration opportunities.
PHOTOGRAPHY

 
Here are the main resources that help me produce beautiful images for this blog and my social media.
CAMERA
When I started learning photography, I bought myself an entry-level camera – Canon Rebel T7i and I still use it for all my photography needs. This is a crop sensor camera, but It does a great job capturing beautiful images.
At some point, I want to upgrade to a full-frame camera like Canon R6, but for now, I am happy with what I have.
It's the lenses that play a more important role than the camera body anyway.
CAMERA TRIPOD

A tripod is an absolute must-have and makes shooting good-quality photos in low light conditions a breeze.
Here is the basic tripod that I started with, but I upgraded to a Vanguard Alta Pro 2+ tripod which is a bit pricey, but worth it.
Whichever tripod you use, it's important that it's sturdy enough to support the weight of the camera and the lens while remaining stable.
IPHONE TRIPOD
I do take a lot of photos and videos on my iPhone especially to show the progress of a project and to post on social media and an iPhone tripod is highly beneficial.
When I am working alone on DIY projects, an iPhone tripod helps a great deal.
LENSES
Canon 50mm f1.8 – This is a very good beginner lens. It's inexpensive, but it's a workhorse. It's great for portraits and detailed shots of decor and DIY projects.
Sigma Art 24-70 mm f2.8 – This is a great lens for the versatility it provides. It works great when I am taking multiple shots in the same space as it can take wide shots and detailed shots.

Sigma Art 10-20 mm f3.5 – This lens is amazing for wide shots such as a full room. Because of the wide angle, there is a slight bit of distortion, which can easily be fixed in editing.

EDITING
I extensively use Adobe Lightroom for my photo editing needs and occasionally I use Photoshop.
My Adobe Creative Cloud monthly subscription gives me both Lightroom and Photoshop for one low monthly price (currently $9.99 per month).
I use the Lightroom app to edit photos on my phone and the best part is that the app is completely free.
OTHER TOOLS AND ACCESSORIES
There are several other tools that I use such as a camera remote, reflectors, umbrella lights, white balance card, backdrops, etc., but only when needed.
TECHNOLOGY
Here are some of the technical devices that I use for my business.
LAPTOP

I use my MacBook Pro to do all of my content creation. I do use a second monitor sometimes, but it can't beat the practicality of a laptop.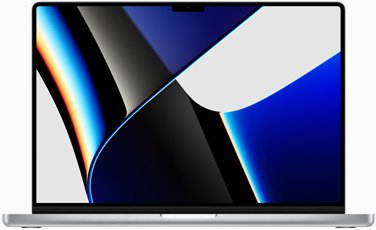 HARD DISK
I use a Seagate Hard Drive to store the ton of images and videos that I create. for my blog and social media.
PHONE

And of course, how I can forget the most important device that I use for my business. My iPhone 13 Pro Max. I used to use an iPhone 11 Pro Max before.
I create most of my short-form content, shoot photos, create and edit Instagram Reels and TikToks, take notes, jot down ideas and do a ton of other things on my iPhone. I'm sure you understand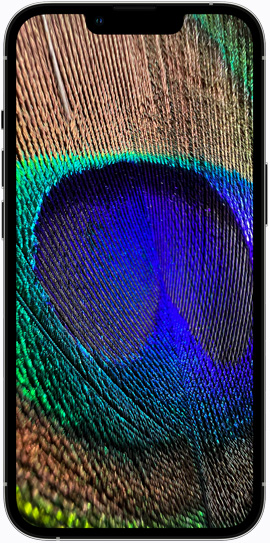 So that's my list of business resources for you. If you are starting your business, I wish you the very best! Don't forget to pin this page. As I mentioned earlier, I will keep updating this page as things change. 
If you have any questions, don't hesitate to contact me. You can also follow me on Instagram where I share a lot more about my projects, tools, and life.